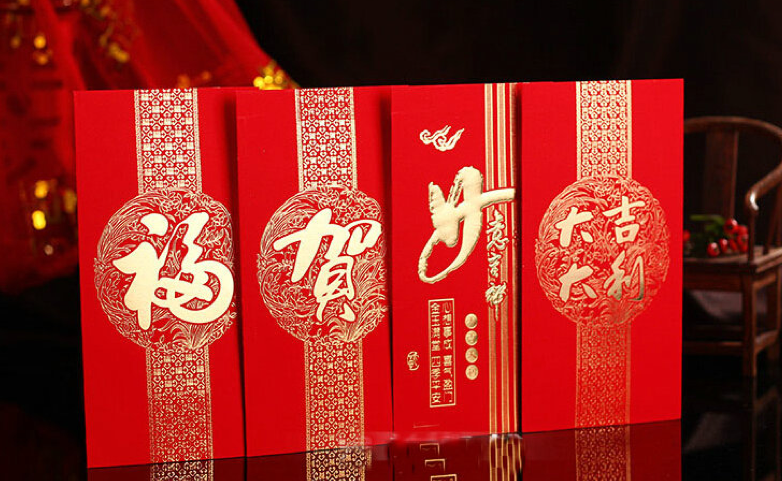 This weekend, millions of Chinese families will be holding their reunion dinners. Similar to Christmas, instead of presents, red packets filled with money will be given by married to non married relatives. The amount of money in the red packets depend on the closeness of relations. Parents will be give the most amount, followed by cousins, distant cousins, nieces and nephews, friends etc. Another distinct difference is that Chinese New Year is celebrated with the extended family with grandparents (family head) as the center of the celebrations.
Each family would set their own amounts depending on their socioeconomic status, which can range from giving their parents amounts from US$100 – $10 000, and to distant relatives US$2 – $8 per red packet. From my observation, the Taiwanese exchange the biggest red packets which may exceed the above usual amounts. In addition, the more homes that are visited, the more red packets are exchanged.
During this exchange, the receivers would wish the elders blessings of the new year using Chinese idioms such as "May your years be filled with abundant fish!" or "May you live till an old ripe age and never grow old!"
The elders will respond by asking the receiver (when they reach adult height) when they are going to get married, do they have a boyfriend, and give relationship advice. For children, the elders would gladly give many red packets and shower them silly with snacks and sweets.
My grand aunt has been asking if I had a boyfriend since I turned eighteen every year during this exchange, and I told her I am too young to be in a relationship. She advised that the best time to find a boy is in university! After graduation, you will have no chance! As a freshly turned eighteen years old at that time I had so many individualistic interests such as learning bass guitar that men are like my playthings. My best friend even joked that I was toying with men so much like a cat, let alone get married.
I feel for my uncles and aunts who are well into their 30s or 40s and still single. Every year, they would sit by the corner as our relatives would ask these meddlesome questions. The amount of red packets we receive decreases over the years as we reach adulthood as we are expected to get married and give red packets instead.
Once a couple becomes married, they are to give red packets not only to their unmarried siblings and cousins, but also, their parents. Unlike western culture, whereby one becomes an adult once they get their driver's license, in chinese culture, a person becomes an adult once he or she is married.
Sometimes the elders advice would become terrifying over the years as they would say, "What if you grow old and lonely without a partner or children to look after you?" or to newly weds, "Have babies soon or they will have deformities if you wait too long!" Although it sounds horrifying in nature, their advice do mean well and usually, we have to accept and respect their suggestions as such as we are not expected to argue or fight or defend our point of view. It is inauspicious to get angry or upset during the lunar new year as it might bring bad luck.
However, with western influences the red packet culture is changing as well. Hampers are commonly given by businesses to business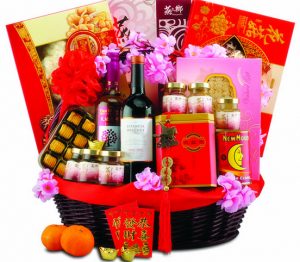 es as red packets are not allowed as giving cash gifts are seen as bribery or corruption. My uncle used to receive five hampers a year from his suppliers containing exotic items such as cans of abalone, scallops and bird nest.
When we were kids, my cousin and I would divide out the rest of the snacks in our uncle's hampers such as chocolates, biscuits and sweets. The anticipation of opening a hamper is like opening a Christmas gift, except that the hamper is transparent. So we would "reserve" what we want by peeking through the hamper and pointing out what we wanted before it is opened.
This year, I decided to mix things up a little by getting a robotic vacuum cleaner for my grand parents, a tower fan for my parents, and key chains for my cousins. I am setting a new gift exchange culture in my family. I believe that preserving certain aspects of traditional culture is what we decide to retain and cultivate based on what we feel is meaningful to us. In this case, I feel it is more meaningful to get functional objects that remind my relatives that I am thinking of them through things they use daily.