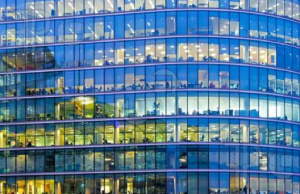 Writing a novel is like doing a full exercise of every section of my brain with no muscles being left unused. My brain juices are squeezed dry and it's fueled by caffeine at the moment. I am trying out a formula which is to switch a cup of coffee, followed by a cup of tea to keep going and not stop. I am at the 3 hour mark now and I had stopped. I had written the full flap copy and I have to admit the race I ran today is pretty hardcore and I have to learn how to hold back more and not push too hard or I won't be able to do my next run tomorrow.
The office that I co-work in could be classified as a class A office building. I look really under dressed here as I do not have a need to meet anyone in a business suit, I am usually in jeans and shoes – how untypical. I got a really weird stare by this smartly dressed middle aged white man in the lift yesterday. He must be wondering how this hacker girl got into the office building. I felt he was staring at me like I was the girl with a dragon tattoo with piercings and a funky mohawk. But no! I was just in my yoga gym clothes. Erm, or maybe that is why?
I had been digesting so much books and research that my Goodreads is unable to keep up with it as my ereader is not usually connected to the internet at all times and I also do read books on my desktop and iPhone as well. That makes about three devices that I am continuously hooked up to. Boy, I do need more human contact or I will become autistic at the rate I am going. Thank god I am meeting a friend soon. Working alone has it's disadvantage. Or maybe we are all truly alone and all else are distractions to our loneliness in this metropolis.
I had been speaking to the cleaner lady who screamed "hallelujah!" along the office corridor while she pushed her cleaning supplies cart. I learnt of her name, and like the secret agent I am, I also discovered the multiple office plans I could undertake to increase and maximise my desk usage at the lowest hourly rate possible by speaking in local slang to the receptionists and digging out more information on how much others are paying for their desks. I am such a spy in disguise! I wonder why am I not in undercover work, or maybe I AM an agent indeed!
This is my update for the day. I have to turn off my central agent database system now. My new victim is looking at my direction. Back to work.