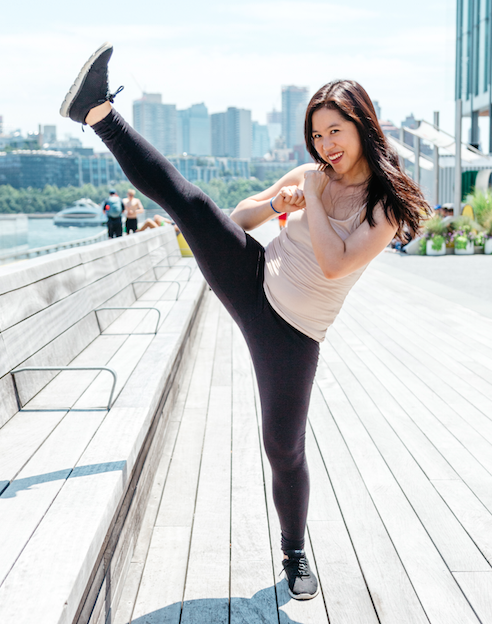 I got on the Amazon Prime Radical Body Transformation Program for 8 months with the intention to run a Spartan Race. Although I would consider myself pretty athletic, I mainly dance as my main form of exercise and running a Spartan race is entirely different from dancing. I have been assigned a virtual coach, Josh, who oversees my diet and exercise schedule. We do a weekly check in on Saturdays and he changes my workouts and calories intake accordingly.
The first week was extremely tough as I would workout for 45 minutes and be utterly exhausted that I would fall asleep once I hit the bed. So I had to refrain from going home too early so as not to fall asleep at 8pm, if not, I would wake up in the middle of the night be awake too early. I made some adjustments to do meal preps for most of my meals, and got more protein in. Counting protein is extremely hard as it requires a certain level of discipline to hit the protein requirement weekly. I sometime miss it or I overdo it. It's easy to do it with protein shakes and bars but my coach advised me to try to get natural sources of protein from meats and eggs. It's rather challenging and it continues to up my game.
I went outlet shopping and got new sports attires specifically designed for running as wearing dance fitness wear is kind of different from workout wear and I don't want to stand out in the gym too much. I got a fitness tracker, and basically I am all set to train. The second week felt so much better in fact, I feel like running and working out more than the first week. I no longer feel exhausted, which is great.
My last time racing was when I was a teenager, I came in 25th out of over a thousand people from my school's annual marathon race. Interestingly, I did not train for that race but coming from a competitive dance background helps with endurance as we usually dance for 2 – 4 hours. I have never raced since then. I think I do better in long distance than short distances.
I was considering learning gymnastics and did aerial silk for a while, and there is a problem with being dyslexic – I would probably never be that good in aerial silk due to my inability to tell directions unless it is learnt by constant repetition or muscle memory. For gymnastics, the gateway is to go to the gym first before attempting it. I figured out training for a spartan race does help me become a better dancer as the difference between a semi pro dancer and a pro dancer is the level of fitness, ballet training and fundamental conditioning (daily stretching etc).
I might flop at the race, but at least I tried to train for it. I think it's all about keeping to a schedule and I am excited to embark on this fitness journey