As a trained marketer, I spend many hours on research looking at graphs and statistics. It's something I enjoy doing. My business majors were marketing and management. I dissect graphs and make decisions to improve results and ROI. To most people, this will be dull work. But it's something that excites me. I love to see the numbers roll in, the live feedback of customers, the way they click on the website and conversion actions to become a buying decision. I love that technology allows me to see flow through behaviour on how a customer interacts with a website, what is the first action they do? Will they click on the link or leave a comment? What is the percentage rate of them doing so? Using these feedback I adjust my interactions with customers and tweak the buttons and links in a way that is more visually appealing for them to "click through".
I am an experimental marketer, I try many different ways to get the highest ROI results. I run different campaigns in different formats. But most of my "experiments" fail. Once I hit a formula however, I stick with it. It works for some time, before I have to change it again because as it is with technology, the world is changing too fast for anyone to keep up. What may have worked yesterday, will not work today. Thus, monitoring results and adjusting campaigns are paramount to achieving desired results.
When I was in school, I w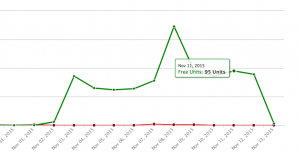 as quite a force. Well disliked or well liked – I didn't care. I just did projects within my parameters. I realised when I teamed up with someone who does detailed minute checks and is good at organizing, we will get a higher grade. I function best with an assistant or two. Thus my working style is such that I need people who do the detailed work such as verifying facts and getting research materials for my consolidation to write a strategic report. I think this mode of operation has not changed for me since graduating from university. Now, there are live reports on Google Analytics and Facebook Analytics, work is now done by algorithms.
I have a fear that if i fail in my ventures I may have to resort to finding a day job. I have admittedly, embarrassingly, not worked in a day job for someone else. I had received and rejected so many job and business offers to pursue my writing career. I know if I do fail, I may have to return to doing consulting or seeking employment. I had not used my degree to date. I don't even have a resume! I had interviewed people but I never got interviewed. Such is a strange paradox to my career.
My best asset to any organisation would be to provide insightful feedback to improve their existing process and implement steps to increase conversion rates. This is what I had been doing for myself. I study the Amazon sales graph everyday now to see how my book downloads are doing. Although I am not charging a cent for it, I believe this free marketing tool is the most powerful advantage to my future book sales. I am targeting at 100 000 downloads for Red Hourglass within one year. With a conversion of 5% or 5000 people who would be interested in purchasing the sequel, that's the ROI I am looking at. There is a rolling effect to this – the more downloads, the more conversions. It's a marketer wet dream to have this outreach without the dependence on the big brother. We are looking at zero marketing budget here, it just builds and builds on it's own on open platforms.
Could you imagine there are billions of people out there and the internet and mobile and ereader outreach is only increasing day by day? Such is the potential. But such is my fear – that I will fail. We can only try to put in our best effort and hope for the best return of results.